Press Kit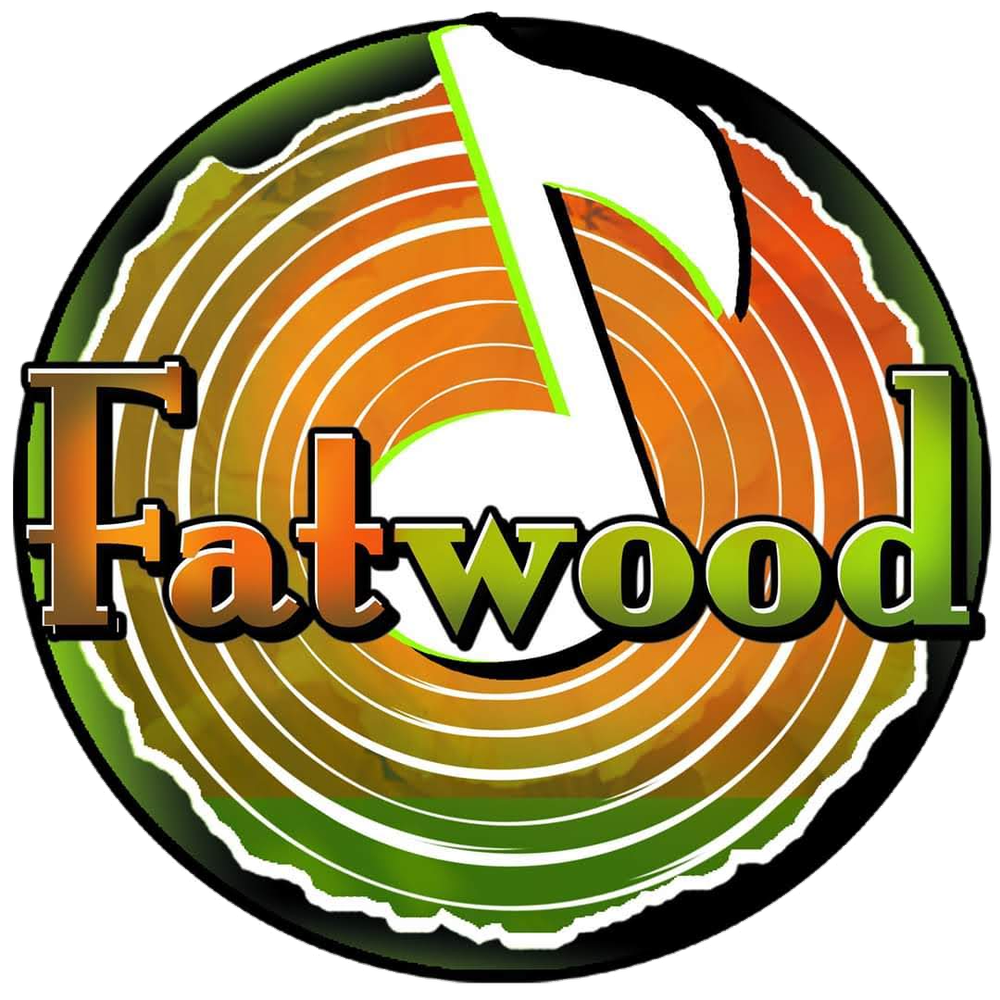 Meet The Band
Fatwood is a multi genre band based out of Iron River, MI. Established in 2018, Fatwood creates original music influenced by many genres from Rock, Pop, Blues, and Jazz. Tones of saxophone, piano, guitar, driving bass and drums, delivers Fatwoods unique sound. All 4 members come from different parts of the United States including, Chicago, California, West Virginia and Michigan. Fatwood is modern music written with a classic vibe. Meet the band.....

Matt Bessemer: Self-taught lifer musician, wandering adventurer, and poet, Matt Bessemer has been playing and singing his whole life. After fronting the post punk group Ethyline/Magnafux for 20+ years, he found his way to the Upper Peninsula with a trunk full of madrigals and melodies. Every so often, he decends from the forests of Mt. Gaastra, to co-create uplifting grooves. Ancient and incendiary magic that he hopes will move the hearts of those who hear it.
Michael began his music career at the age of 8 playing piano and singing at local performance events. At 16 he started playing bass with Snow Versus Radio, and began his EDM career in late 1997 gigging in the rave scene in Chicago, Rockford and Detroit. Through the 2000's he performed with MLI, a African Rock group out of central Wisconsin, and played bass/drums in the black metal group Mother Noose, while holding resident DJ positions at 3 nightclubs in the Illinois/Wisconsin region. He retired in 2010 to pursue a career in metal fabrication and engineering, working in the field until 2020, moving on to entrepreneurship and joining the band Fatwood in 2022 playing percussion.
Todd Moser: Born in the hills of Morgantown, West Virginia in 1971 and relocated to the Iron Mountain area in 2006.
Playing in many bands throughout his musical career, most notably the band Moon(now Phantom Six), Asteriskathon, Family Atomics, and /Dev, Todd has quite the background in music, and also creates his own.
Todd holds down the low end with a vengeance and locks up to groove with Lenny on Fatwood's very own.

Lenny Johnson: is a multi-instrumentalist who grew up in the small town of Johnsburg, IL. Lenny's past in the entertainment business consists of playing in the bands 4 of a Kind, Woofer, Awakened, and was the owner/operator of Ultimate Karaoke & DJ Services.
Lenny moved to the Upper Peninsula in 2015. He enjoys fishing, sports, and family time with his wife, and children. A recording drummer for multiple artists, a signature artist for the likes of Creative Percussion, Scorpion Percussion and has found a home playing drums for the band Fatwood.

Digital Singles
0:00/3:17

0:00/3:26

0:00/3:21

0:00/3:50

0:00/3:31
Press Photos